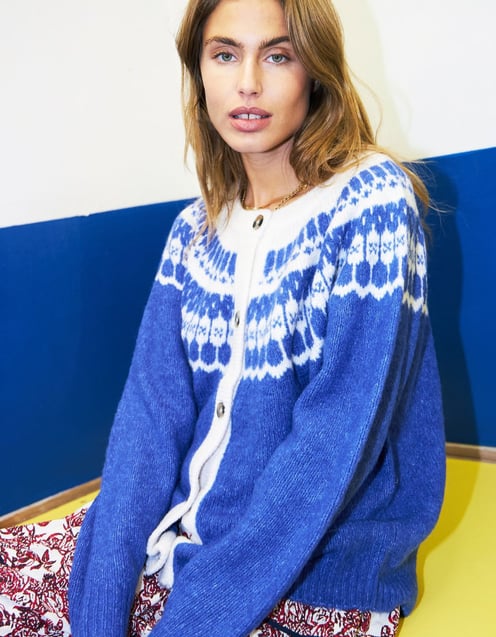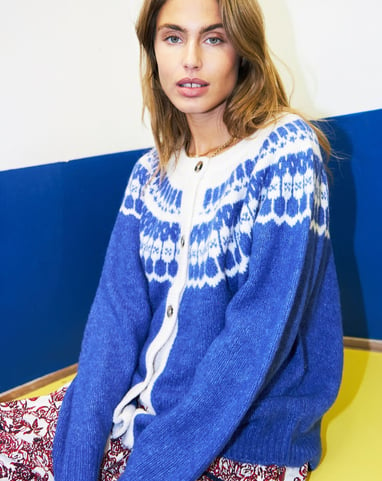 Because a beautiful sweater is timeless (and more importantly, like a blanket you can actually wear outside).

A beautiful piece of knitwear is your best friend, and now is the time to treat your knitwear as a hero piece, for it not yet too cold to hide it under a jacket.

We'd like to share this season's must-have knitwear updates. There's a wide array of basic knits in different colours and fashion knits with balloon sleeves, cable pattern or stripes.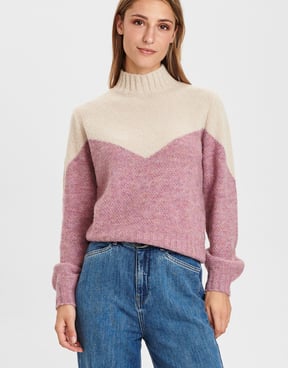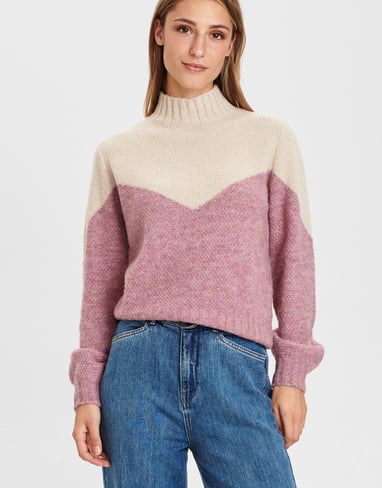 Colours, colours and... colours.
Whether it's a colour block, a coloured stripe or a basic knit in, you'd guess it, lots of colours.

The antidote to endless grey days? A rainbow knit. Embrace bold colours, it'll put a smile on your face, we promise.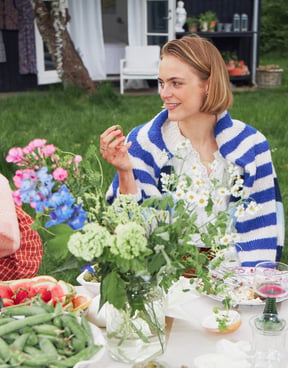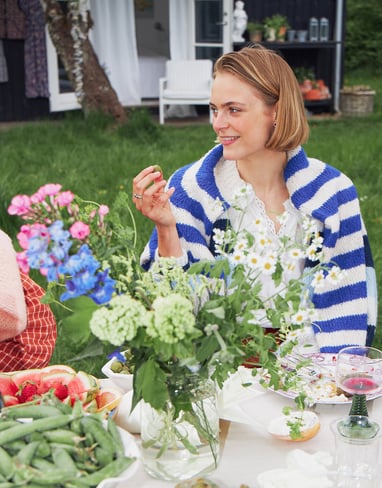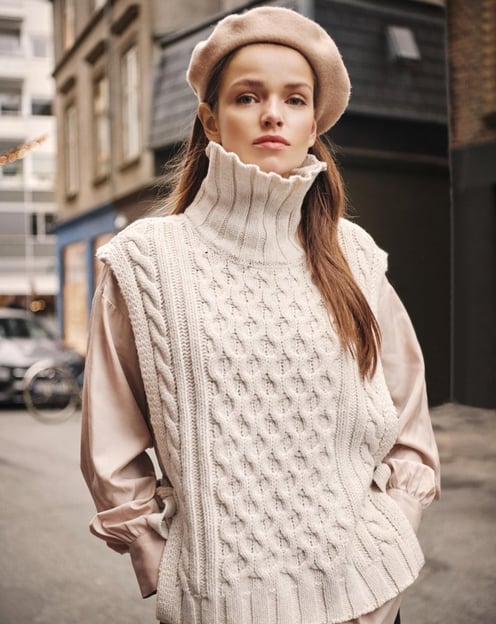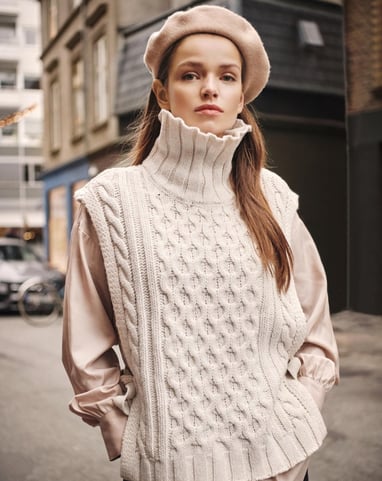 If you thought this wouldn't go in style again, think again. The spencer is back!

We're serving roll-neck, v-neck and crew-neck. Loose fit and open on the sides or tailored to your body. In a short version or as a dress. Plain knit, chunky or textured. We've got it all this season!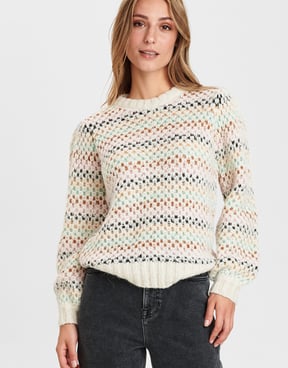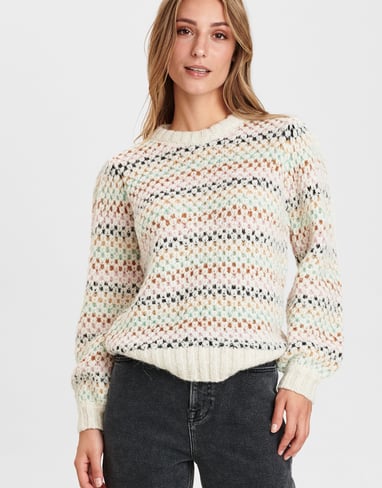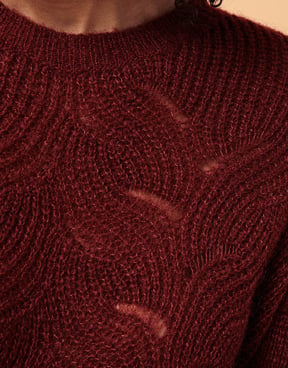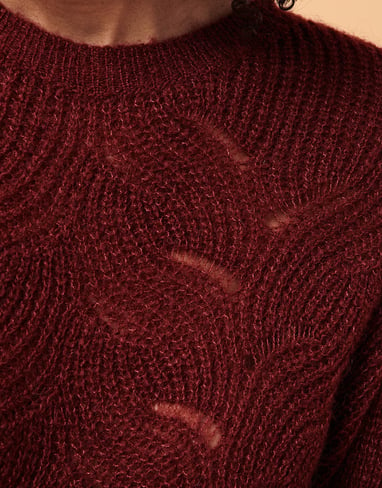 What we're seeing this winter, beside the chunky knit, is knitting with beautiful textures.

Especially La Fée Maraboutée offers elegant sweaters with pearl ribbing and openwork knitting in multiple colours.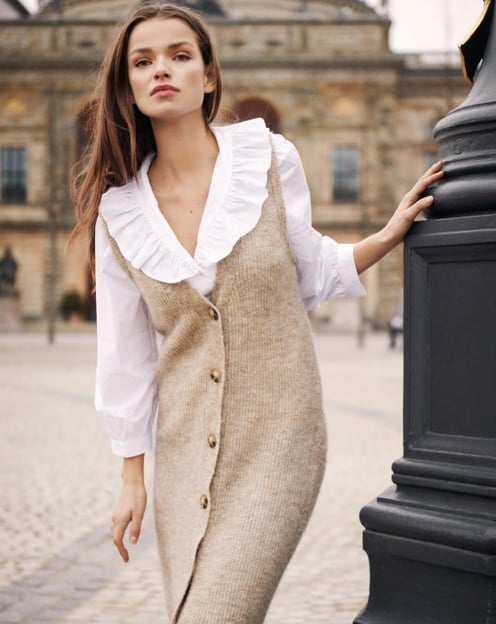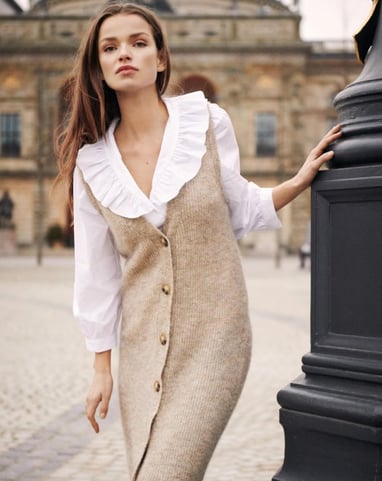 Question: what's comfy, chic and an all-round wardrobe winner? Answer: knitted dresses.

We're talking roll-necks, wrap fronts, cardigan-inspired designs and bold statement designs.

Keeps things relaxed with the v-neck ribbed dress from Soft Rebel or go for a more fashion-forward selection of knitted dresses from Moss Copenhagen.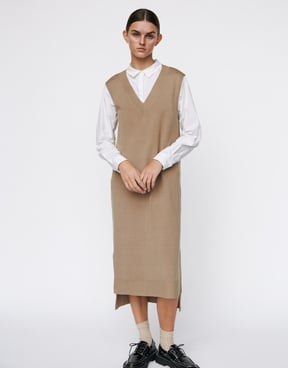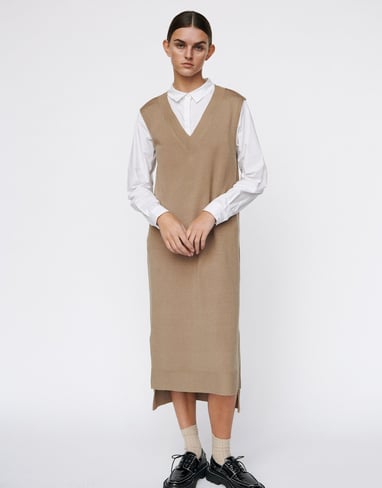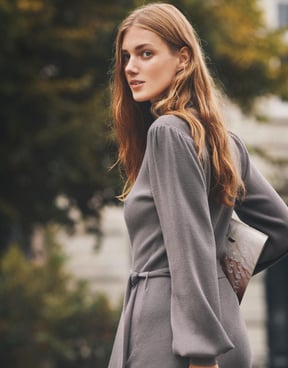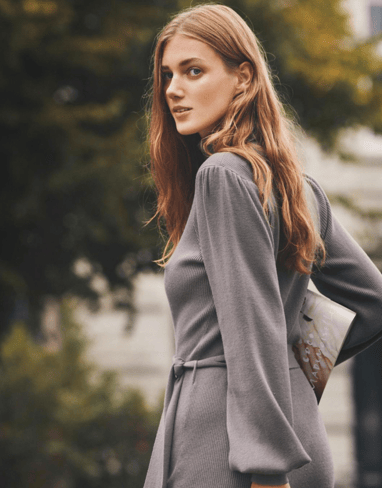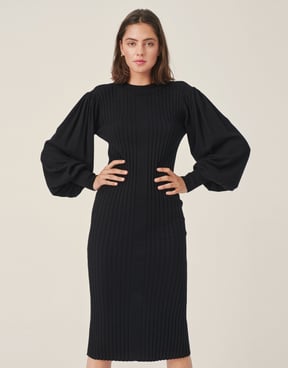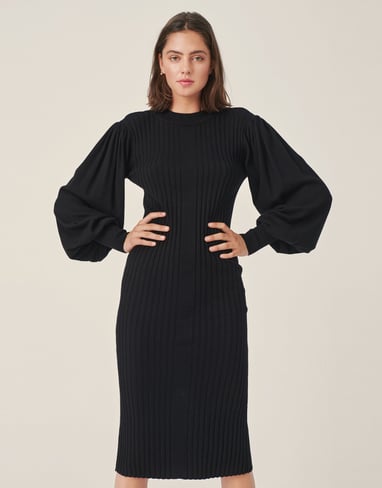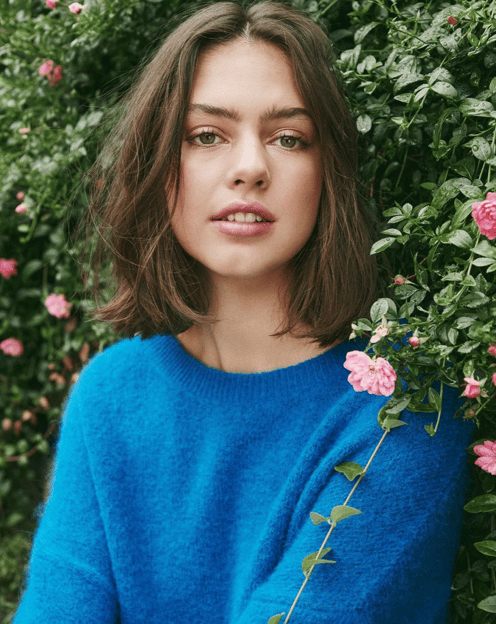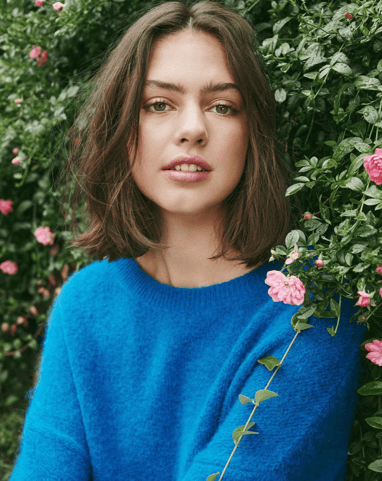 In a normal fit with round neckline, long sleeves and rib details, this jumper is both beautiful and cosy in all its simplicity.

The basic sweaters come in crew-neck, v-neck and roll-neck. Made from different materials like wool, merino, cashmere, alpaca, eco viscose and lurex.

These are styles you are going to always want to wear, crafted in amazingly soft, light and comfortable quality to keep you warm.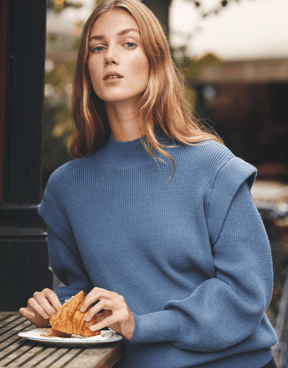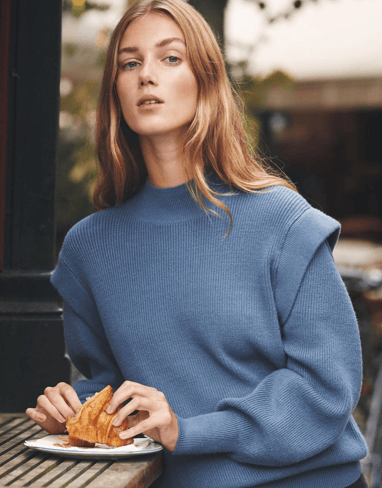 Why wear a basic knit if you can stand out? We're giving you heavy shoulder details, balloon sleeves and statement collars.

These knits don't want to hide under your jacket!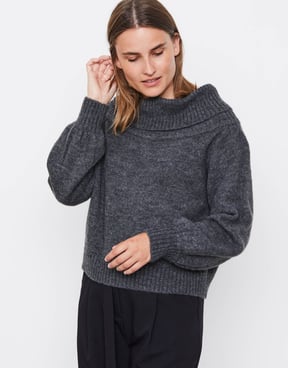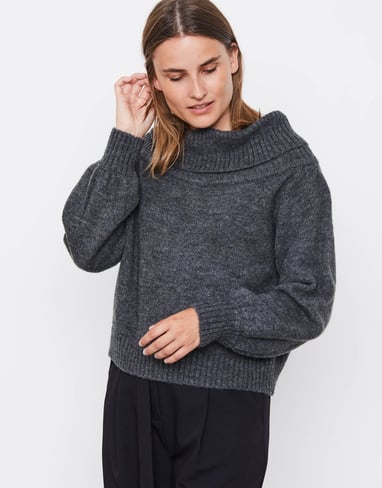 Good knitwear is the antidote to an endless winter.
The Sweater Edit
NEW COLLECTION