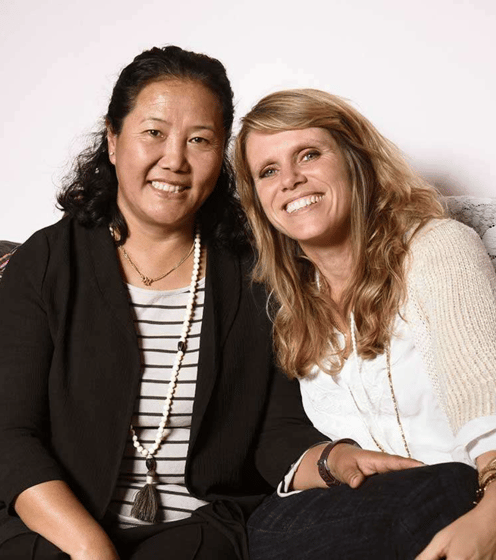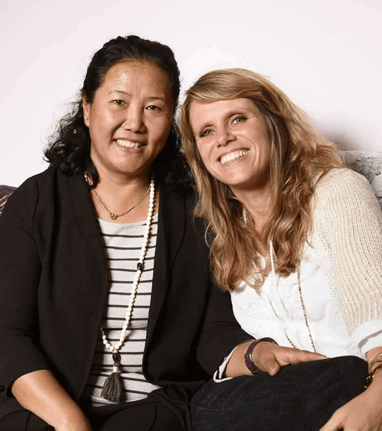 Lucky tools and lucky jobs
"A beautiful story" sells jewelry and gifts that bring you luck. They call them lucky tools. From a card to offer comfort to a bracelet to celebrate friendship. All their items have a story. For the giver because your gift really tells something. For their makers because through their craftsmanship they can build a life. Your purchase in our store means employment opportunities in places where it's very much needed.
Stories come to life in the brand
Stories inspire them. Stories about people: unique individuals with their own life story. About their artisans, but also about their team in Amsterdam, about their retailers and about you. They started in Nepal and the Netherlands. But their dream is to produce AND sell on all continents. Then they'll bring together stories from all over the world. To learn from and to enjoy.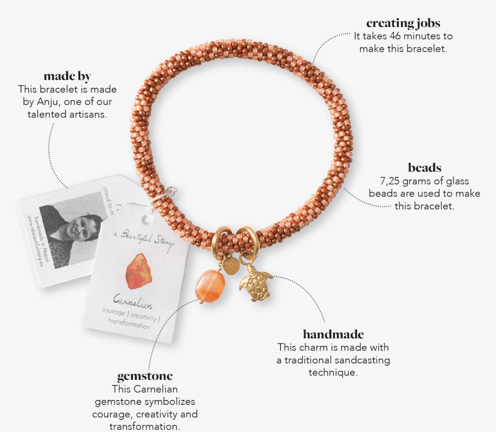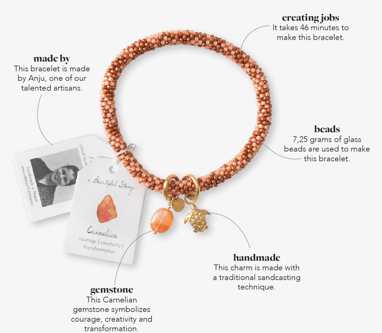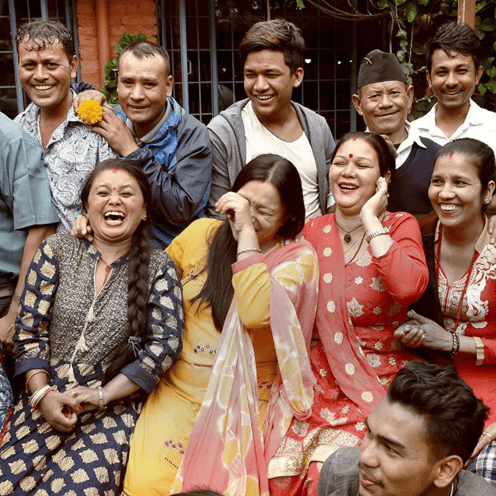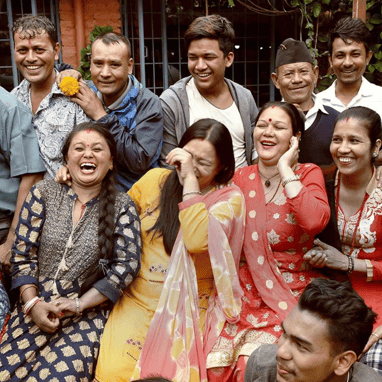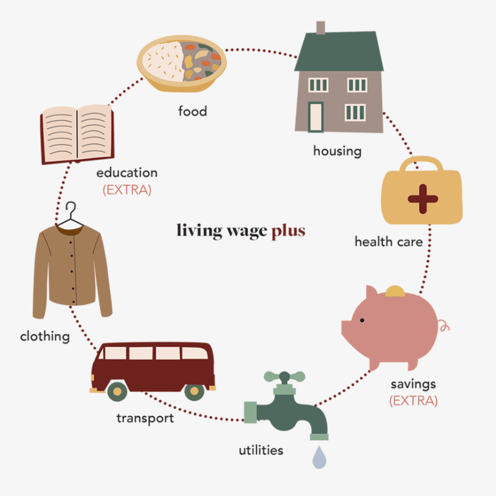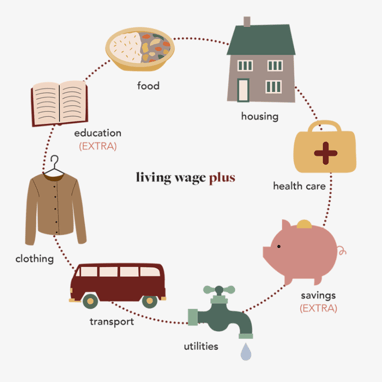 The story of their artisans
On the one side, they have the story of their artisans: the way they live and work, their unique talents and how they use those talents to build their lives. In these stories, crafts play the lead role. Crafts we seem to have lost a little in our mechanical world. Because their products are filled with love and attention, you'll always read something about the way they were made.
... and your story
On the other side, there's your story. Every product has its own meaning, its own symbolism that is special for you. That's why they call their products lucky tools: tools that bring you luck and encourage you on the journey that is your life. A gift with a personal message has more meaning than just a pretty object. Whether it's for yourself or for somebody else. Want to know more about the meaning of their products and what they can do for you? Take the test to see which stone suits you best.
https://www.abeautifulstory.eu/uk/stoneselector/start
Fair trade
Together with their producers, they make sure their business operations are geared towards the 10 fair trade principles. Fair trade assumes living wages, and not minimum wages which are set by each countries' government. With living wages, you can create a life. You'll have enough resources to provide a good future for yourself and your children.
... even fairder
They even go beyond fair wages: living wage plus. Their employees feel education is very important. And because understanding your financial situation, knowing what you can do with your money, is not a logical part of society in countries like Nepal, they give extra attention to this and set up programs to ensure this. A beautiful story believes in equal opportunities for women and coaching entrepreneurs
"We believe that every human being has the right to create the most beautiful story out of life, that's why we are here."
- Cathelijne Lania, founder of A Beautiful Story
New brand in store
How it started
Back to the year 2006. A silver factory in Nepal is in trouble. 12 silversmiths are left with no livelihood. A beautiful story's founder knows these guys personally. The injustice of it won't let her go. She completely changes her life and becomes an entrepreneur.